Description
The 2D Adventures of Rotating Octopus Character is a twitchy, fast paced platform game which you control with just two buttons. Rotating Octopus Character can't stop spinning, and he sticks to everything, but he can change direction, and he can jump.
History
Rhod had wanted to make a game about incessantly spinning around the edges of stage objects, with only well timed jumps as the player's defense against inevitable doom, for as long as he can remember. And so he did!
Features
One (or two) buttons to play the whole game!
Beautiful art by Army of Trolls' Gary Lucken.
Over 70 stages to spin around.
Devilishly difficult score-attack mode, with target times set by the developers' best attempts!
---
Videos
Trailer YouTube
---
Images
There are currently no screenshots available for The 2D Adventures of Rotating Octopus Character. Check back later for more or contact us for specific requests!
---
Logo & Icon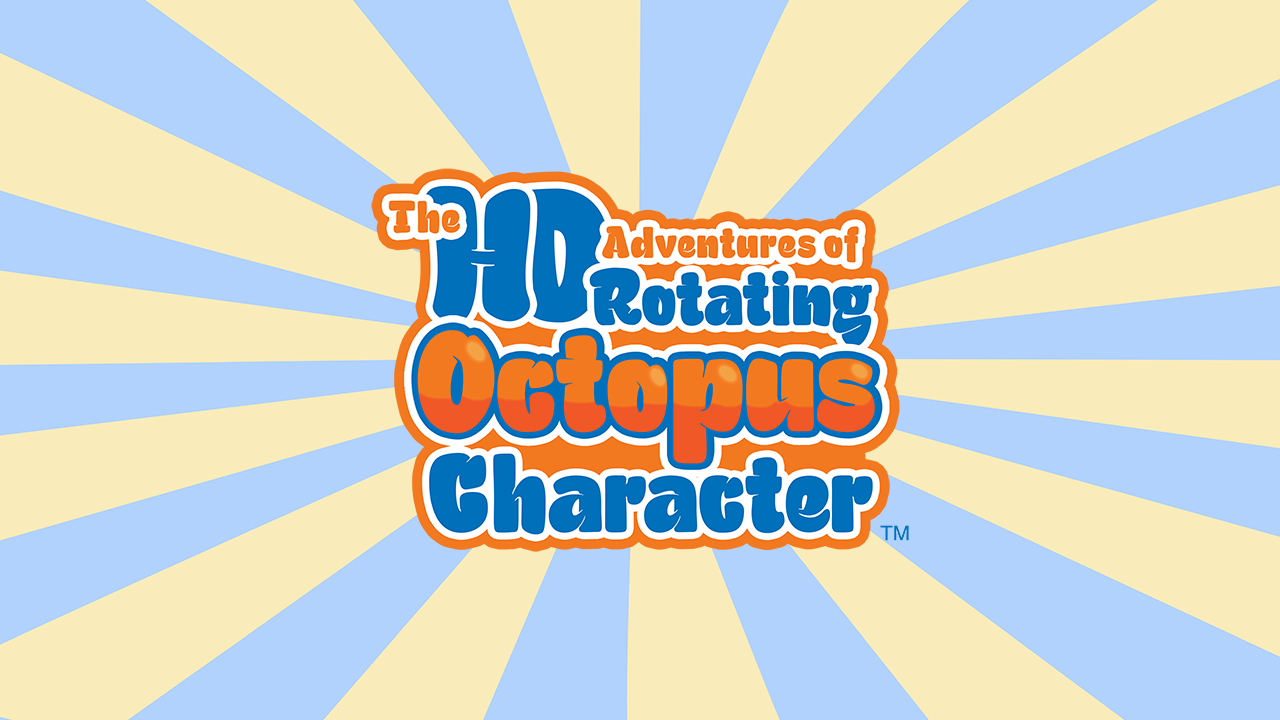 ---
Additional Links
---
About Dakko Dakko
Boilerplate
Dakko Dakko exists to make unique video games for the fun-loving and young at heart.
More information
More information on Dakko Dakko, our logo & relevant media are available here.
---
The 2D Adventures of Rotating Octopus Character Credits
Rhodri Broadbent
Design and Programming
Dale Thomas
Programming
Kieren Griffiths
Producer
Gary Lucken
Artist
Samuel Baker
Sound
---
presskit() by Rami Ismail (Vlambeer) - also thanks to these fine folks